Shopping Basket
Your Basket is Empty
There was an error with PayPal
Click here to try again
Thank you for your business!
You should receive an order confirmation from Paypal shortly.
Exit Shopping Basket
Professional Dog Training & Behaviour Correction
"Where a well-trained dog is not a happy accident!"
07887 998788 Devon, West Dorset, Somerset 01404 45035
NEW from WildDogz
We are planning two specialist training workshops for later this year:
Livestock Desensitisation - with a selection of common farm/countryside animals, plus a look at how the law relates to dog owners in the country, a half-day workshop is offered. Light refreshments provided and a certificate of attendance issued.
Canine First Aid - provided by a canine health professional, we are holding a full-day workshop suitable for all dog owners, groomers, walkers and home-boarders.
Lunch & refreshments provided and a certificate of attendance issued.
See website for more details or Facebook - www.facebook.com/wilddogz
WildDogz ~ Taming the Wolf inside your Dog!
Good Morning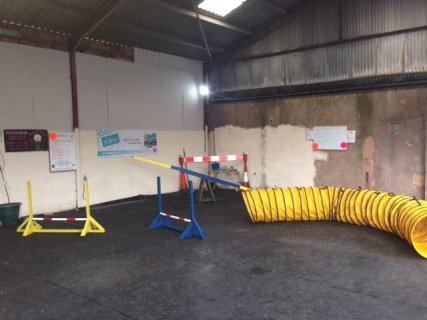 An Update on our recent new service which due to popular demand, we are looking at extending.
Every Wednesday evening, 18:30~19:30 Fun Social Session with a range of toys and our Straw Pit with treats scattered throughout the straw to encourage natural scenting/foraging. A second session may also be introduced.
Every Thursday evening, 18:30~19:30 Fun Agility with a range of agility equipment but without the intensity of competition agility - purely fun (& fitness).
Due to the popularity of the agility session, another session is being planned for Thursday, 19:45~20:45
All held in our floodlit barn so weather not an issue and a maximum of 8 dogs per session to keep it sensible and sessions will run from September to end of May.
£5 per dog per session, free tea/coffee/hot chocolate and biscuits.
Make new friends whilst your dog does the same.
Interested?
Get in touch today - 0800 9752011 or see our Facebook page for more info and pictures www.facebook.com/wilddogz or search for Friends of WildDogz on Facebook.
Dogs not trained by WildDogz may need a temperament assessment prior to being allowed to participate.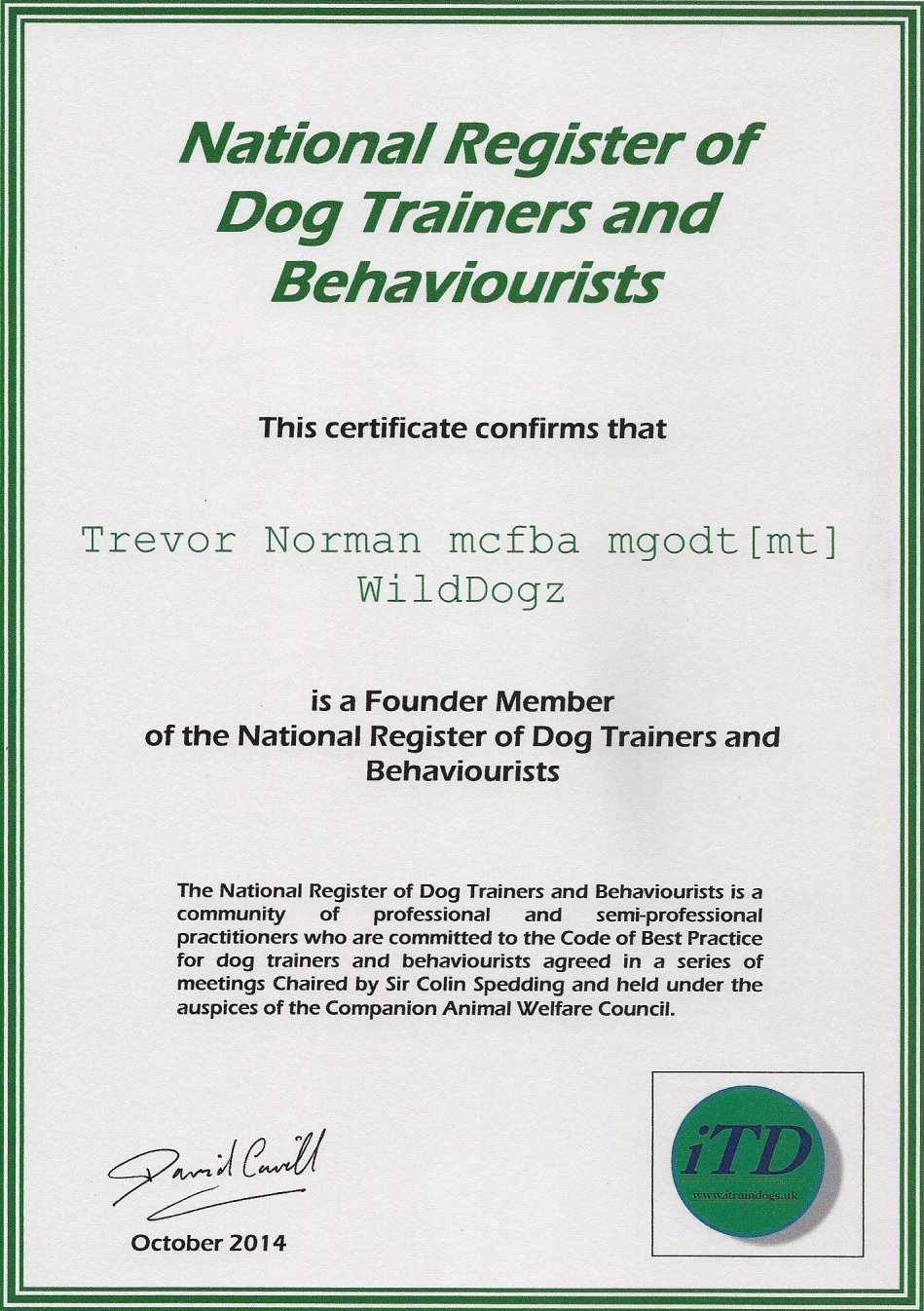 We are now proud founder members of the National Register of Dog Trainers and Behaviourists.
Wilddogz ~ Taming the Wolf inside your Dog!
April 1st sees the start of National Pet Month across the Uk.
Operating now for 25-years, NPM works to increase the awareness of responsible pet ownership plus fund-raising to support some of the many pet charities across the UK.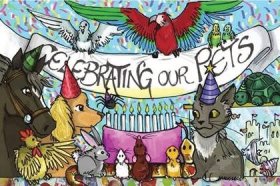 For those interested in advancing their basic training skills, I am setting-up two new advanced social skills & obedience courses.
The options are:
Tuesday morning, commencing 4th March 10:30~11:30
Saturday morning, commencing 15th March 11:45 ~ 12:45
Only 4-places available for each course and as before it will be a 6x60-minute course following on from where the socialisation and life-skills course finished including 4-centre sessions and 2-town sessions.
If you want to book your place, pm, email or phone me for details, costs etc.
Any dog not having been trained by myself prior to this course may need a 30-minute assessment (fee payable) prior to joining.
Also looking for feedback (favourable please) for the website on your training experience with us.
WildDogz ~ Taming the Wolf inside your Dog!
The first WildDogz Open Day at our new Training centre took place on Saturday 24th August to celebrate the opening of Phase 1 ~ Poppy's Paddock.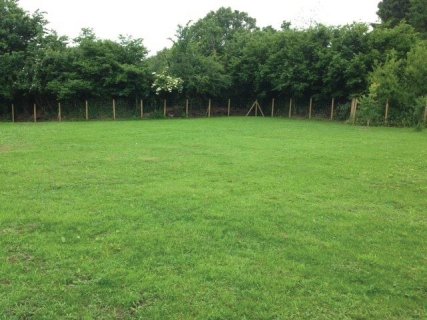 All went without a hitch with over 35 clients and their respective pets and family enjoying a BBQ and refreshments laid on before having a go in our Agility for Fun arena followed by a splash in the paddling pool or treasure hunting in the Straw Pool.  All who attended enjoyed themselves and Paula and myself would like to thank them for their support whilst hoping those of you who could not make it are able to make the next one in 2014 when hopefully, we should be fully up and running.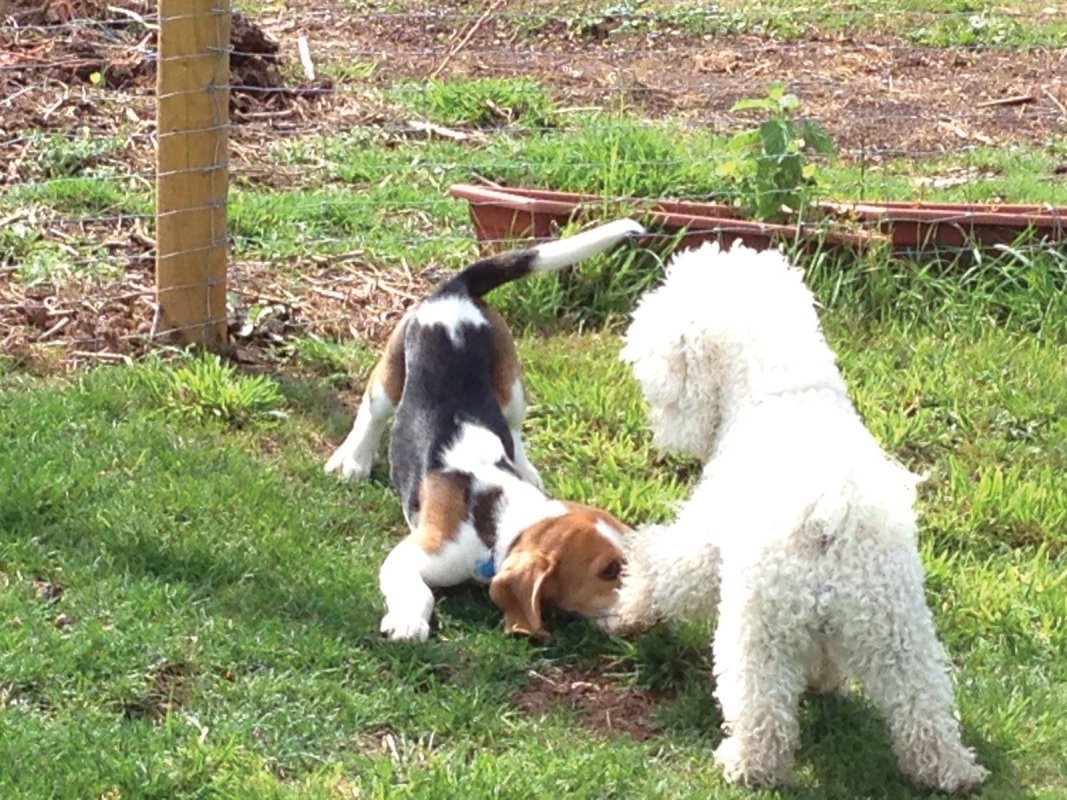 A great social event for owners and dogs alike from puppies to dogs previously having behavioural problems and almost no fuss or bother amongst the dogs.
WildDogz ~ Taming the Wolf inside your Dog!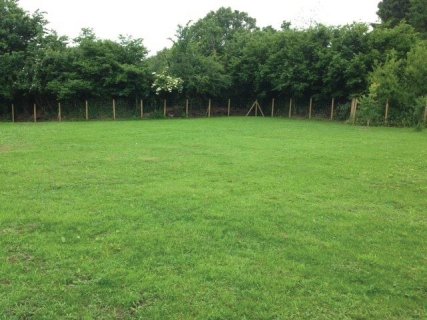 Our new training centre is taking shape and is now up and running with puppy classes being held weekly and one-to-one sessions on a daily basis.
For our Client only Activity Sessions, we have arriving today two rigid paddling pools, one for water and the other for straw/balls - great fun, especially when looking for treats!!
We are also looking to install a small ground level trampoline plus "Agility for Fun" equipment over the coming weeks and you can always bring your own balls / frisbees etc - we even have chairs, a hammock and a BBQ for your own enjoyment!!
Check out our Facebook page -
www.facebook.com/wilddogzuk
to get all the latest plus pictures & video's of dogs having fun and whilst you are there, why not search for our NEW "friends of wilddogz" selling & chat page?
WildDogz - Taming the Wolf inside your Dog!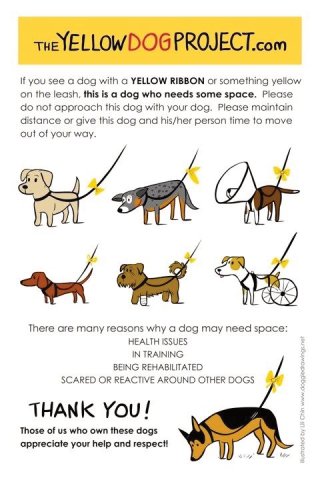 What Is Yellow Dog?
The Yellow Dog Project was created to bring awareness to dogswho need space while training, recovering from surgery, or being rehabilitated.
Where Is Yellow Dog?
As The Yellow Dog Project reaches your country, please contact us at the email below, to let us know to add your country!
Who Is Yellow Dog?
Want to become part of the program? Join our Facebook page, promote Yellow Dog in your area, encourage others to become aware!
Contact Us

The sun shone from start to finish and the crowds rolled in to take part in what was hoped would be a historical and record breaking event for the Greyhound Sanctuary based here in Devon.
Whilst not quite able to make their target of 1000+ Greyhounds on the organised walk around the grounds of historic Escot house, it was a very well organised and run event for public, Greyhound fanciers, participants and traders alike - well done to all involved!!
Many thanks to all those who came to us looking for advice on training and behaviour reformation and also to those who treated their dogs to a selection of our 100% natural training rewards and treats.
A great event, a great cause and hopefully to be repeated again in 2013 where maybe, this time, they can secure the Guiness World Record for the largest, single breed dog walk in the world - keep posted or even better, subscribe to our free, blog updates, delivered automatically to your email address.
You can also connect with us on Facebook and Twitter, simply search for Wilddogzuk.
WildDogz ~ Taming the Wolf inside your Dog!!
/