Shopping Basket
Your Basket is Empty
There was an error with PayPal
Click here to try again
Thank you for your business!
You should receive an order confirmation from Paypal shortly.
Exit Shopping Basket
Professional Dog Training & Behaviour Correction
"Where a well-trained dog is not a happy accident!"
07887 998788 Devon, West Dorset, Somerset 01404 45035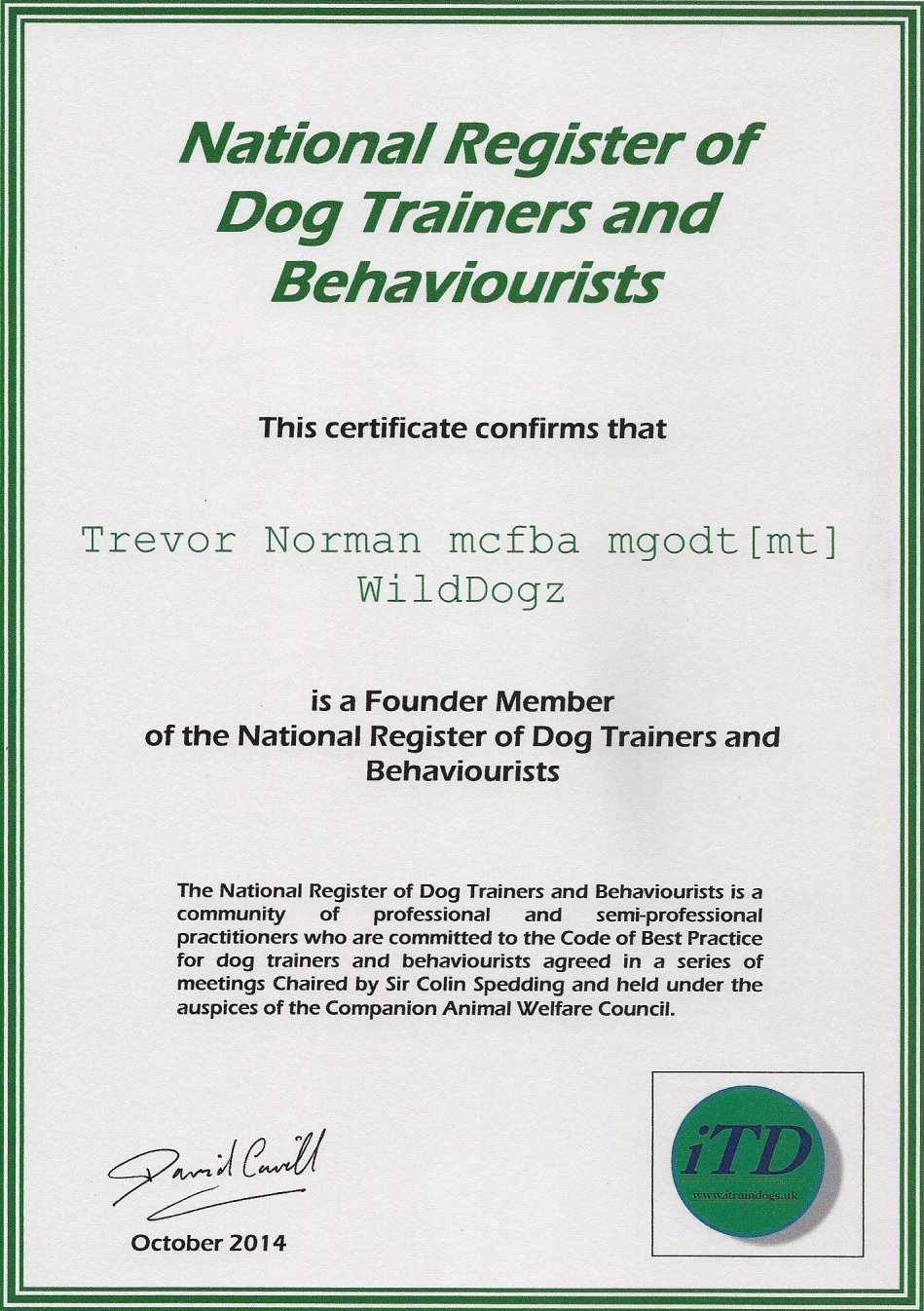 We are now proud founder members of the National Register of Dog Trainers and Behaviourists.
Wilddogz ~ Taming the Wolf inside your Dog!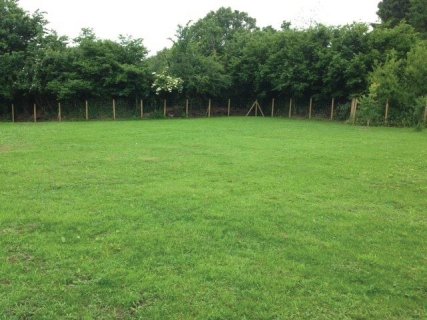 Our new training centre is taking shape and is now up and running with puppy classes being held weekly and one-to-one sessions on a daily basis.
For our Client only Activity Sessions, we have arriving today two rigid paddling pools, one for water and the other for straw/balls - great fun, especially when looking for treats!!
We are also looking to install a small ground level trampoline plus "Agility for Fun" equipment over the coming weeks and you can always bring your own balls / frisbees etc - we even have chairs, a hammock and a BBQ for your own enjoyment!!
Check out our Facebook page -
www.facebook.com/wilddogzuk
to get all the latest plus pictures & video's of dogs having fun and whilst you are there, why not search for our NEW "friends of wilddogz" selling & chat page?
WildDogz - Taming the Wolf inside your Dog!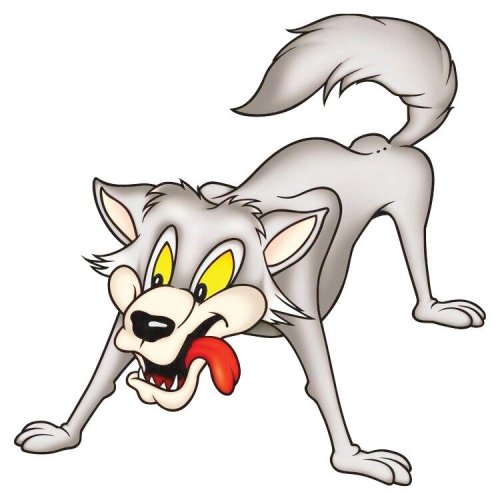 Do you have a dog that makes you nervous in public?
Do you have a dog that you are embarrassed to walk where others can see and maybe judge you?
Are you walking your dog at the crack of dawn or in the dead of night?
Do you only walk your dog in the middle of nowhere?
Have you lost your walking buddies or even friends calling around your home?
Are your children missing out because their friends parents wont allow their friend to come around and play anymore?
If you can answer yes to any of these questions then you are likely in Social Isolation with regards to being accompanied by your beloved pet.
Do you want to be able to walk your dog in public with all the other dogs?
Do you want the same interaction most other dog owners get when in public?
Do you want to be able to invite friends and childrens friends around to your home withour fear or risk?
Are you feeling lonely inspite of having a dog?
If you can answer yes to any of these questions then you likely need our help.
As a professional dog trainer, I am passionate about teaching social skills to all dogs, young or old, big or small, puppies or rescue dogs it makes no difference.
The law is changing and it is now an offence to be handling a dog either in public or your home that another person believes they may be injured by your dog.
Message us or check out our website for how we can help you regain the balance within your personal life - in fact a recent survey suggested that over 51% of single people find a partner through walking their dogs!
Having a dog need not be isolating
WildDogz ~ Taming the Wolf inside your Dog!!

The sun shone from start to finish and the crowds rolled in to take part in what was hoped would be a historical and record breaking event for the Greyhound Sanctuary based here in Devon.
Whilst not quite able to make their target of 1000+ Greyhounds on the organised walk around the grounds of historic Escot house, it was a very well organised and run event for public, Greyhound fanciers, participants and traders alike - well done to all involved!!
Many thanks to all those who came to us looking for advice on training and behaviour reformation and also to those who treated their dogs to a selection of our 100% natural training rewards and treats.
A great event, a great cause and hopefully to be repeated again in 2013 where maybe, this time, they can secure the Guiness World Record for the largest, single breed dog walk in the world - keep posted or even better, subscribe to our free, blog updates, delivered automatically to your email address.
You can also connect with us on Facebook and Twitter, simply search for Wilddogzuk.
WildDogz ~ Taming the Wolf inside your Dog!!
/