Shopping Basket
Your Basket is Empty
There was an error with PayPal
Click here to try again
Thank you for your business!
You should receive an order confirmation from Paypal shortly.
Exit Shopping Basket
Professional Dog Training & Behaviour Correction
"Where a well-trained dog is not a happy accident!"
07887 998788 Devon, West Dorset, Somerset 01404 45035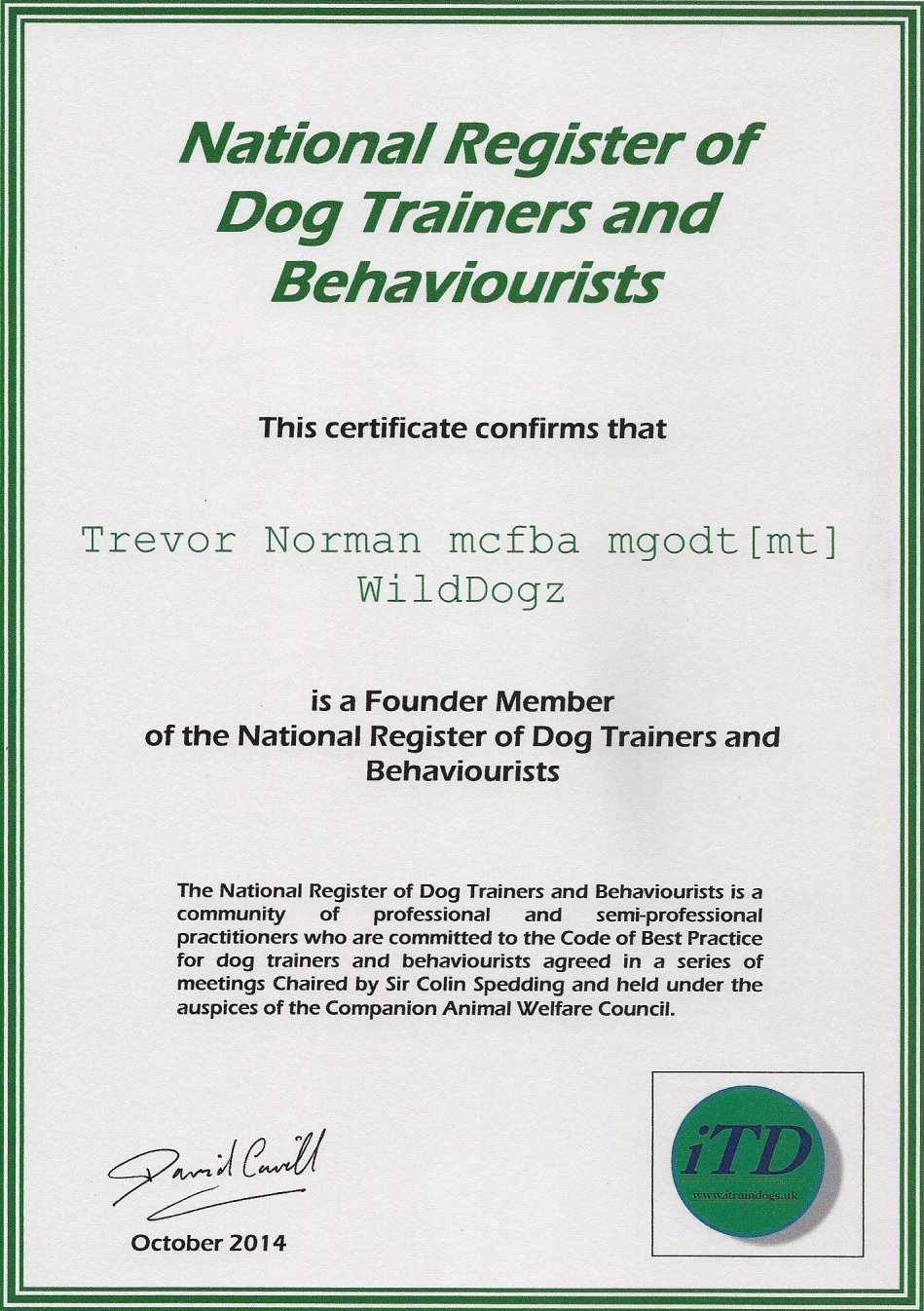 We are now proud founder members of the National Register of Dog Trainers and Behaviourists.
Wilddogz ~ Taming the Wolf inside your Dog!
New Puppy Foundation & Lifeskills course starts on Saturday September 6th at our East Devon Training Centre.
10:00 ~ 11:00, 6 session courses.
Maximum of 6-attendees and each attendee provided a home training support manual, updated weekly.
Book now
 as only 3-places remaining as of 22nd July.
New Advanced Social Skills courses starting in September with a choice of start dates:
Tuesday 9th September 10:00 ~ 11:00
OR
Saturday 13th September 11:30 ~ 12:30 (nearly fully booked)
Each course has only 4-places and each attendee has their previous home training support manual updated to reflect the additional techniques taught.
Four training centre sessions and two town sessions.
Feel free to share this post or connect with us on
Facebook
or Twitter.
WildDogz ~ Taming the Wolf inside your Dog!
For those interested in advancing their basic training skills, I am setting-up two new advanced social skills & obedience courses.
The options are:
Tuesday morning, commencing 4th March 10:30~11:30
Saturday morning, commencing 15th March 11:45 ~ 12:45
Only 4-places available for each course and as before it will be a 6x60-minute course following on from where the socialisation and life-skills course finished including 4-centre sessions and 2-town sessions.
If you want to book your place, pm, email or phone me for details, costs etc.
Any dog not having been trained by myself prior to this course may need a 30-minute assessment (fee payable) prior to joining.
Also looking for feedback (favourable please) for the website on your training experience with us.
WildDogz ~ Taming the Wolf inside your Dog!
The first WildDogz Open Day at our new Training centre took place on Saturday 24th August to celebrate the opening of Phase 1 ~ Poppy's Paddock.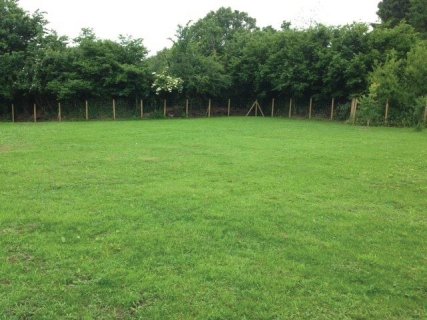 All went without a hitch with over 35 clients and their respective pets and family enjoying a BBQ and refreshments laid on before having a go in our Agility for Fun arena followed by a splash in the paddling pool or treasure hunting in the Straw Pool.  All who attended enjoyed themselves and Paula and myself would like to thank them for their support whilst hoping those of you who could not make it are able to make the next one in 2014 when hopefully, we should be fully up and running.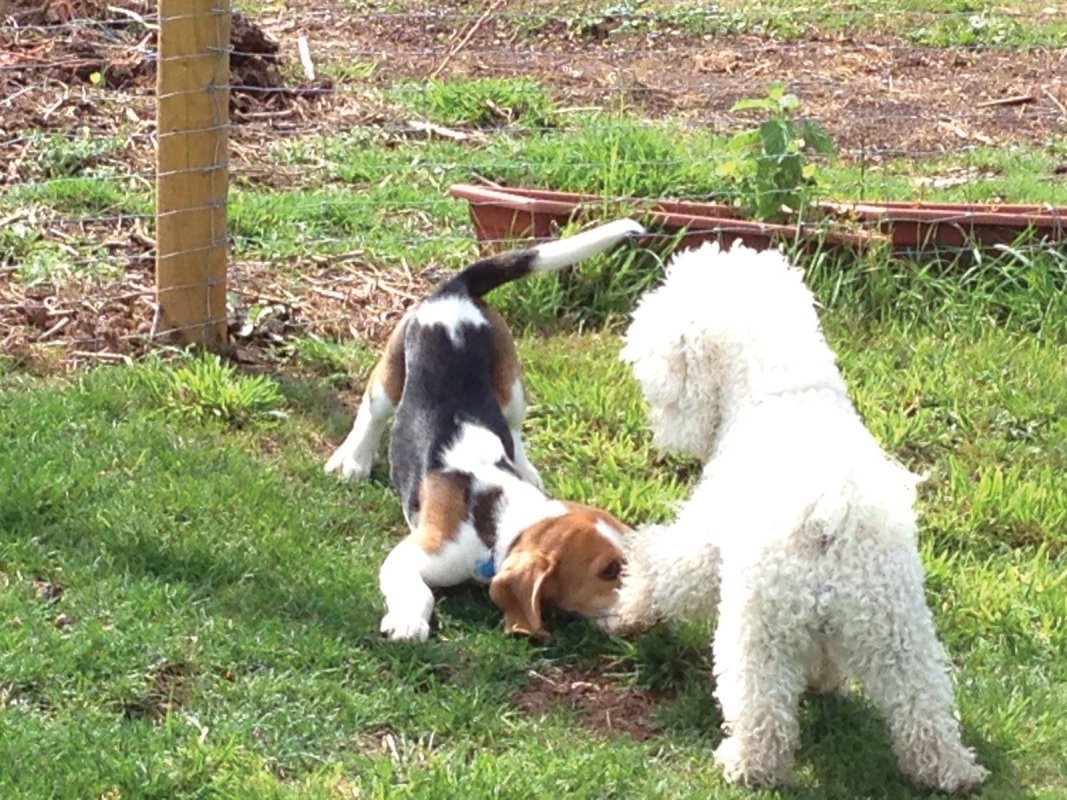 A great social event for owners and dogs alike from puppies to dogs previously having behavioural problems and almost no fuss or bother amongst the dogs.
WildDogz ~ Taming the Wolf inside your Dog!
WildDogz new training venue is up and running with an after school playground with straw pools, paddling pools, tunnels, balls and other activity equipment to help facilitate your dogs learning whilst providing extended socialisation opportunities.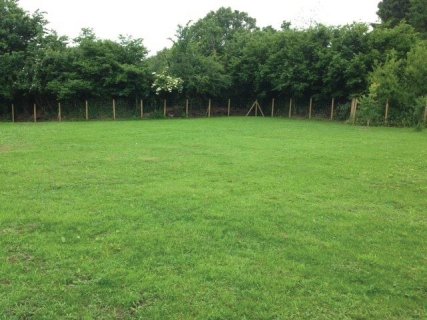 Our new training centre is taking shape and is now up and running with puppy classes being held weekly and one-to-one sessions on a daily basis.
For our Client only Activity Sessions, we have arriving today two rigid paddling pools, one for water and the other for straw/balls - great fun, especially when looking for treats!!
We are also looking to install a small ground level trampoline plus "Agility for Fun" equipment over the coming weeks and you can always bring your own balls / frisbees etc - we even have chairs, a hammock and a BBQ for your own enjoyment!!
Check out our Facebook page -
www.facebook.com/wilddogzuk
to get all the latest plus pictures & video's of dogs having fun and whilst you are there, why not search for our NEW "friends of wilddogz" selling & chat page?
WildDogz - Taming the Wolf inside your Dog!
WildDogz Training Centre
Phase one of our new training centre is now ready and open for business: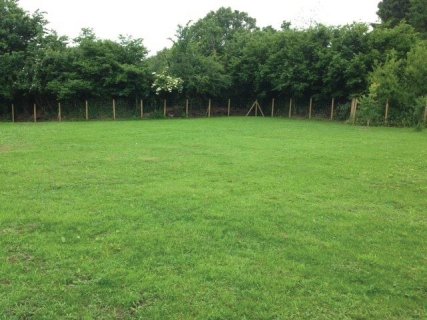 We are now taking bookings for our first puppy training classes starting on Monday July 1st and the second on Friday July 5th
Please feel free to share this exciting development with any friends & family looking to get a puppy or who have one already but need quality training.
WildDogz ~ Taming the Wolf inside your Puppy!
After 28-months of searching, we have finally found a suitable location for our new training venue.
We have secured a paddock for outdoor training, a large barn (1 of 3) for dry, indoor training and a disused milking parlour for a shop/canteen/discussion room.
The paddock was started first (approx 6-weeks ago due to the over-grown state and our goal of having it ready for summer:
Good News!!
The paddock is now almost complete and we are just waiting for the new grass to grow before we can start using the paddock for training classes from around the end of June:
WildDogz ~ Taming the Wolf inside your Dog!
/